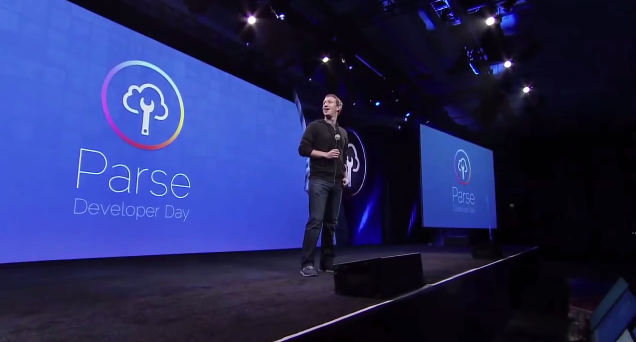 Parse is an app development platform for the cloud that held its first developer's conference on September 2013 in San Francisco, California. Parse had recently been bought by Facebook, and so far promises to be a major contender in the app development arena.
If you wanted to attend the conference but missed it, you can still get the key points and see some of the presentations. 23 people presented, most of them from Parse with one from Stripe and two from Microsoft.
5 New Parse Products Unveiled At Developer Day
The Parse/Facebook partnership was ready to show off 5 new Parse products designed to assist cloud app developers.
Parse Analytics: this category includes Push Analytics and the recently-released Custom Analytics. The former provides insight into user activities and app interactions, as well as passing API requests. The new Custom Analytics capability lets you set your own arbitrary events and dimensions to track any metrics you deem worthy.
The Unity Software Development Kit (SDK) Unity: is a powerful tool for game developers, helping them build intricate cross-platform games. This SDK lets developers use Parse for file and object storage, user management, rich querying, Facebook authentication, role-based access controls, and for accessing analytics data.
A New User Module: The Parse User Session Module gives developers a great solution for keeping Parse users logged in from page to page. It makes use of the traditional Parse.user methods, giving an unprecedented ability to manage user log in-and-out.
A New Image Module: The Parse Image Cloud Module is for easy manipulation of graphical images. This module includes a host of useful features like automatic generation of images to save bandwidth. For complete instructions on how to use this module, see the official Parse guide.
Background Jobs: This new feature is perfect for creating, automating, and managing long-running and recurring tasks. Once you create a job, you can set its start date, the parameters it takes, and how often to repeat it.
These features are designed to let startups focus on what their founders started them up to do, without worrying about managing their data and wasting time on tedious tasks. In regards to Facebook, these new Parse tools make Facebook an even more desirable destination for app developers looking to integrate a social network into their apps. Overall, it turns Facebook into a more comprehensive suite of tools and resources.
If You Still Want To Feel What It Was Like
If you just aren't content with getting the bare-bones summary of the conference, you can watch the 15 recorded sessions of keynote, introductory, and advanced talks given by the speakers. These videos will be posted on the Parse blog periodically over the next few months.
The first two videos are already up on the Parse blog. You can now watch the keynote address, given by Ilya Sukhar, CEO of Parse, as well as the exciting Developer Show and Tell.