OpenSSL which is used by several million websites was found vulnerable to the heartbleed vulnerability. Thankfully it is quick and easy to fix following these instructions.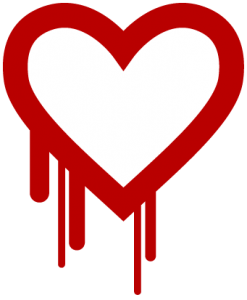 Why do I need to fix it?
When it is exploited it leads to the leak of memory contents from the server to the client. This means anything in the server memory (RAM) could be potentially sent to a person exploiting the bug. Here are examples of what is on your server memory:
1) The encryption keys themselves
2) User names and passwords used on the web
3) PHP Session IDs
4) Data being sent to other users
How can I test the vulnerability?
We used a python script to test the vulnerability on our servers. A single python file which sends the target server a carefully crafted heartbeat message and waits for the server to send back a lot of sensitive information. Alternatively you can use the SSL test tool on the ssllabs website.
How to fix on CentOS

>sudo yum update openssl
>service httpd restart

How to fix on Ubuntu

>sudo apt-get upgrade openssl
>service apache2 restart

Other things to consider
– Are there any other software statically linked to OpenSSL? Nginx? Ruby? PHP? You need to recompile or restart them
– Replace any API tokens or passwords in use
– You might have to create a new private key and CSR to get a new SSL certificate
– Do you feel like your users might have been compromised? You will then need to ask them to change passwords